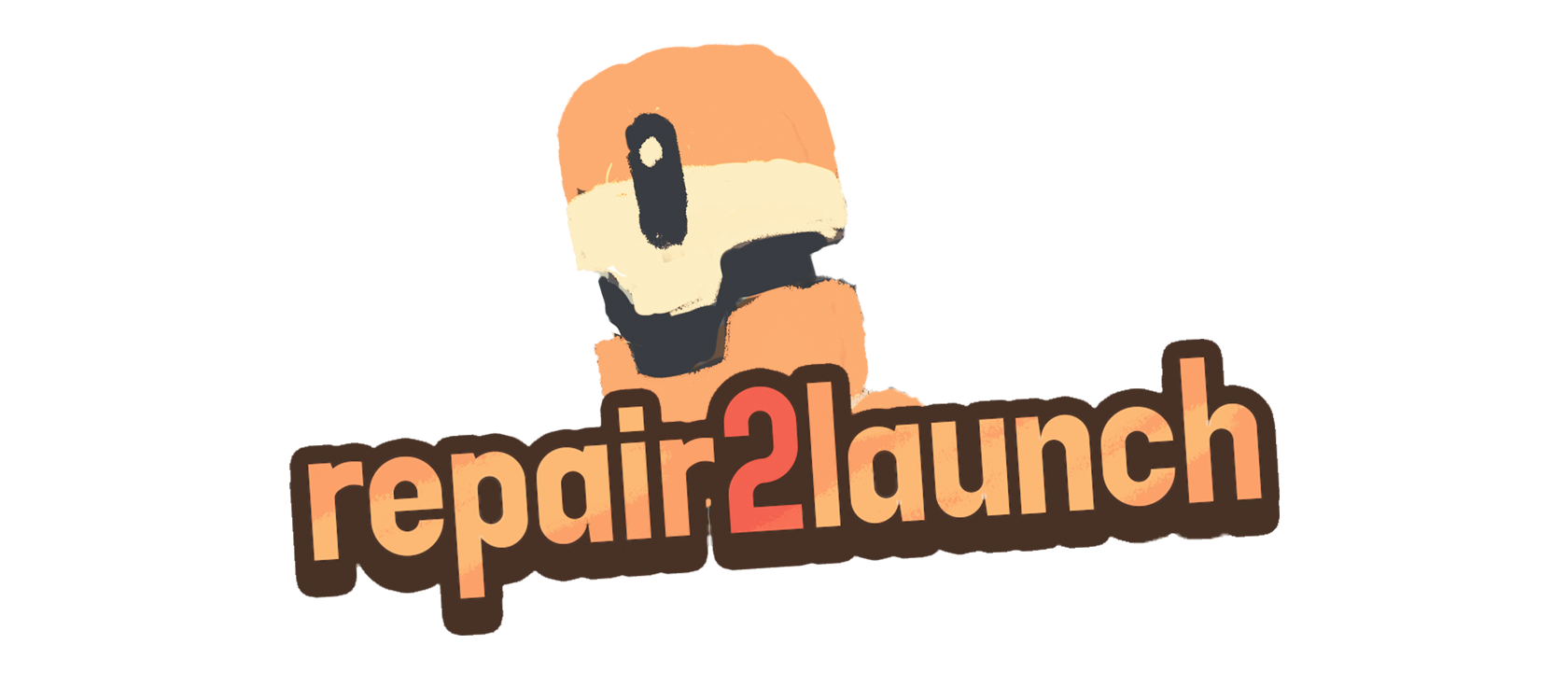 Repair 2 Launch
In the middle of a space war, see the world in the eyes of a easy-going repair bot. Fix the malfunctions of the ship, save your crew, manage time, become an invisible hero!

Every room in the ship has a different problem which generates a critical outcome for the crew. Each of them must be fixed with a different equipment. As a droid, your main goal is to use your time and limited inventory space wisely, before the ships gets destroyed.


As a droid, use WASD to move, take the tool with your LMB from floor. go to the malfunctioning station use the right tool to fix station. Keep your precious crew safe from failing ship.
Repair 2 Launch is developed during GGJ 2020 event. Can be also reach from here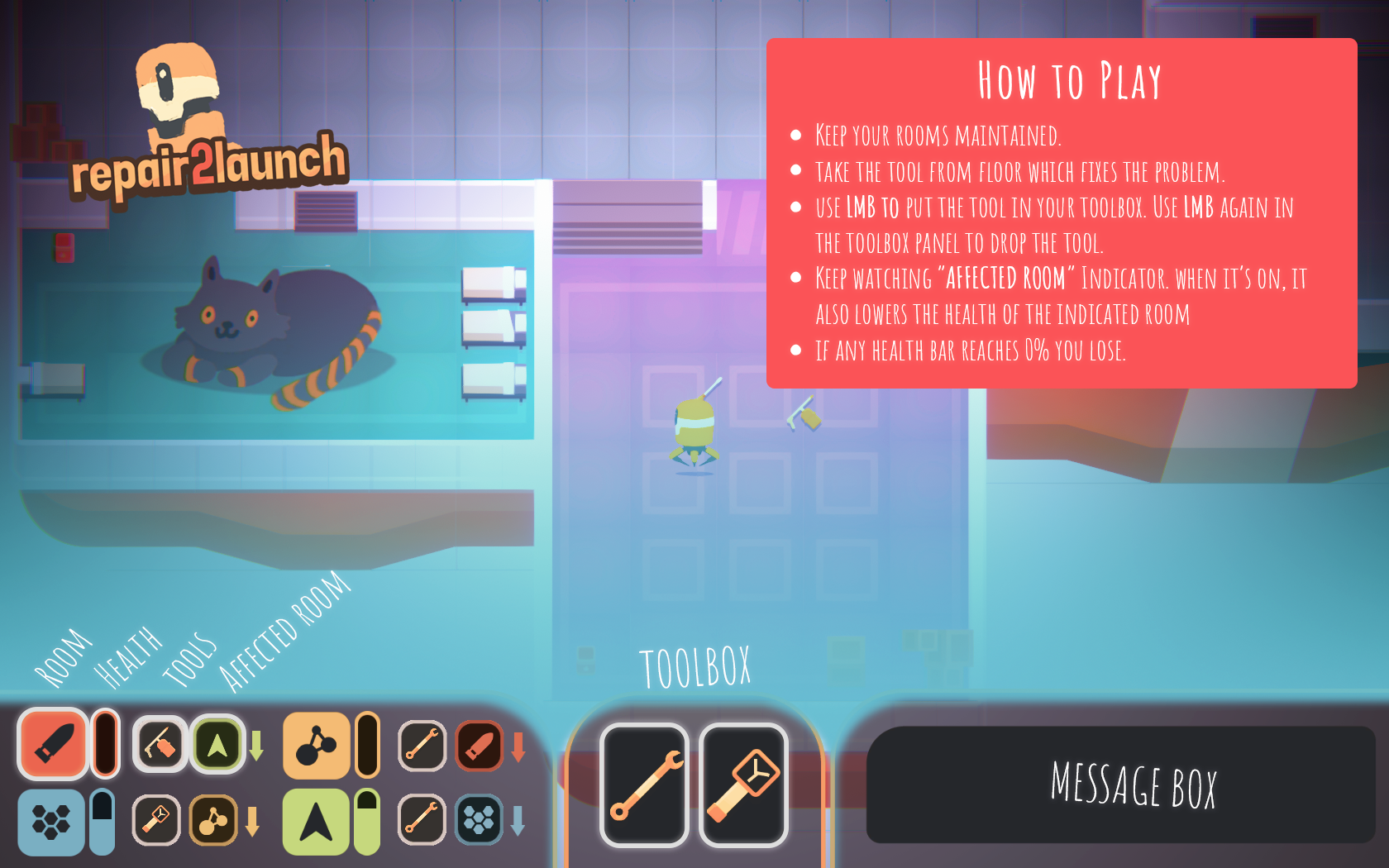 Check our production process: https://photos.app.goo.gl/QjcipuQa9gDEjQad7

Download
Click download now to get access to the following files:
Repair2Launch_mac-win.zip
131 MB